***This Invitation Is ONLY Intended For Serious Personal Trainers Who Want to Deliver The Best Training Model To Their Clients, Separate Themselves From Their Local Competition, AND Set Themselves Up For Long-Term Financial Success.***
Dear Personal Trainer,
Certifications are great. We believe they can provide you with applicable knowledge and skills to get your clients results. Hey, I'm even the co-owner of a few of the best specialization certifications in the fitness industry. However, exercise technique, program design systems, and basic business strategies won't flood your doors with clients and their friends…
College is fantastic. We have the utmost respect for it. In fact, I was a professor and I coached baseball at the collegiate level. However, exercise science labs, the sliding filament theory, and sub-max VO2 tests don't help you build or manage a successful personal training business…
Over the years our TEAM at Fitness Consulting Group has put together some of the most successful personal training and boot camp building products & programs on the market. We've helped everyone from kids fresh out of college to mid-life career changers to seasoned personal training veterans build six and seven (YES, seven) figure businesses…
As we've worked closely with these fitness professionals we've seen the pendulum swing back and forth in terms of both fitness and business trends. e're sure you've seen it, too. Think about it…
Our industry has gone from primarily personal training and group fitness to semi-private training and boot camps, not to mention all the spin-off "fads."
But recently, it has taken yet another shift…
This shift in both training style and business model has proven to be the most advantageous for both clients and trainers alike:
Clients are getting better results and finding training more affordable.  Great for business  
Trainers are building more solid businesses (less volatile, better hours, more fun) and making more money than ever!
This newest model is truly the best of both worlds for everyone involved…
Group Personal Training is Changing the Fitness Industry!
What is Group Personal Training?
In a nutshell, Group Personal Training is a hybrid of personal training and boot camp. It combines the benefits of individualized programming with the fun and motivation of being in a group setting.
Of course, as simple as that sounds, building a quarter-million, half-million, or million dollar plus group training business isn't that easy. And, changing business models can be a real nightmare… Unless, you follow a proven system that clients love AND trainers can profit from (Financial AND Time Freedom are a MUST)… More on that in a minute…
Look, if you're still running boot camps without performing detailed assessments, no customized programming, and basically performing a "beat down" workout for today, then you're falling behind…Soon you will be out of business…
On the flip side, even if you're killing it with one-on-one training, proving to be the best trainer in your town, with a waiting list of people trying to get in like the hottest night club in LA…you're eventually going to burn yourself right out of business…
BOTTOM LINE:  GROUP PERSONAL TRAINING IS THE WAVE OF THE FUTURE.  
Clients love it for the affordability and accountability, while still getting a personalized training program.
Trainers love it because they can make more money in less time and still feel great about the service they're delivering – in fact; most trainers end up saying it's a better service than one-on-one training!
SEE WHAT THESE PERSONAL TRAINERS HAVE TO SAY ABOUT GROUP PERSONAL TRAINING…
Starting a GPT business is the best thing I ever did for my income and my sanity!
"There was a time when I was the top selling personal trainer for a major health club chain in the US. I trained a lot of hours, taught seminars, and filled every open hour of my schedule with prospecting and consultations. Then of course there was business management and program design…
While I was making a lot of money, I had NO LIFE. Eventually, I began to hate personal training. I moved into management so I didn't have to train as much, but that too became a nightmare because to become successful, trainers had to train a lot. Ultimately, I managed a bunch of burned out, unhappy trainers…
Then came the concept of Group Personal Training…
I started my business 3 ½ years ago with coaching from Pat Rigsby & Nick Berry. They taught me the concept of GPT, and how to start, grow & manage my business. Working with them & their team at FCG, and modeling guys like Ryan Ketchum and Steve & Jared from Smart Group Training, I've been able to build a fitness business that I am proud to put my name on (program design quality is HUGE for me), have my wife quit her job to become my business partner, hire staff to take over training sessions, and add more money-making components to my business that my clients love!
To say I'm a RAVING FAN of Group Personal Training would be an understatement.
And, now Pat, Ryan, Steve and Jared have packaged all of their GPT knowledge and systems into one easy-to-follow, step-by-step program. Group Training University is the fast-track to building a successful GPT business!"
Justin Yule, BS, CPT, MTE, FMS
President & Chief Fitness Officer, Chanhassen Fitness Revolution
Completing Group Training University is Like Earning a Group Personal Training MBA
When we first decided to create Group Training University we knew it's success would come down to assembling the finest staff of contributors with proven track records for both client results and business success. They had to have enough years of experience, big enough businesses, and the highest respect from their peers. We needed a TEAM that was diverse enough to cover everything from the uniqueness of group personal training program design to the marketing & sales strategies of this "new" style of training. Plus, we wanted to provide an A-Z syllabus for building a solid business that would stand on it's own, giving YOU the freedom you ultimately want and deserve…
Meet The Group Training University Faculty
Ryan Ketchum – Professor of GPT Business
Ryan is the Co-Owner Force Fitness & Performance and Athletic Revolution Bloomington as well as the VP of Business Development for the Fitness Consulting Group.
After his time as an All American Track and Field athlete at Indiana University he launched my own training business from nothing and eventually grew it into what is now Force Fitness and Performance/Athletic Revolution Bloomington with business partner Wil Fleming. Over the past 6 years he has made it my mission to discover a better way to run a fitness business and change the standards set before us.
Ryan is one of the most sought after experts on business development in the fitness and sports performance industry and has played an integral role in developing two of the most respected franchises in the industry, Fitness Revolution and Athletic Revolution.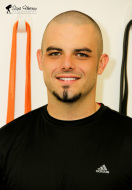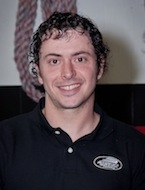 Steve Long – Professor of GPT Program Design

NSCA, FMS, USAW, IYCA, TPI, HKC, KBA
Owner of Complete Fitness ResultsCo-Creator of SmartGroupTraining.com
Bestselling Author and Lecturer
Top 5 Best Personal Trainers in St. Louis ( 2010)
Top 25 Fitness Industries Rising Stars (2011)
Program Advisory Committee For Missouri College

Jared Woolever – Professor of GPT Program Design
M.S., NSCA-CPT, IYCA, TPI, FMS
Owner of Accelerate Health & Fitness
Co-Creator of SmartGroupTraining.com
Bestselling Author and Lecturer
Together the Smart Group Training Team of Steve Long and Jared Woolever are revolutionizing the way that fitness professionals design and implement their bootcamp and group training programs. Steve and Jared run two of the most successful facilities in the Midwest and have built those facilities on the foundation of great group training and they're going to help you take your group training to the next level with smart group training.
Group training doesn't have to be a watered down version of the type of training your clients really deserve. Learn how to take your group training to an entirely new level. Your group training can include screening, corrective exercise, individualized program design, and everything else that personal training offers. You can provide the best value in training, provide a great atmosphere, and produce results with Smart Group Training. Steve and Jared are part of ETW to show you how.
Matt Sizemore – Professor of GPT Online Marketing
Matt is the Vice President of Traffic & Conversion for the Fitness Consulting Group and at the forefront of the online marketing landscape in the fitness industry.  Matt is also an expert in various social media channels ranging from Facebook to LinkedIn and YouTube and will be sharing his vast knowledge on both leveraging social media for fitness business success, but also employing paid traffic strategies to help you generate more clients and more profits.
Pat Rigsby – GTU Department Chair & Professor of GPT Marketing
Pat is the Co-Owner of some of the most successful brands in the fitness industry, including the International Youth Conditioning Association, The Fitness Consulting Group, Resistance Band Training and the two fastest growing training-based franchises in the world – Fitness Revolution and Athletic Revolution. He's also the Best Selling Author of The Little Black Book Of Fitness Business Success.
Over the past few years he's helped thousands of fitness professionals grow their businesses, make more money and enjoy more freedom.
Check Out The Group Training University Course Curriculum
The Group Training University Course Curriculum is divided into 2 tracks…
Track 1:  Group Personal Training Program Design
Module 1:  What is Smart Group Training
Module 2:  Small Groups vs. Large Groups
Module 3:  Screening (Assessing) Groups
Module 4:  Group Personal Training Orientations
Module 5:  Programming for Group Personal Training
Module 6:  Group Personal Training – Premium Service
Module 7:  Equipment & Space Considerations
PLUS, Get These 3 Done-For-You Group Personal Training Workout BONUSES:
Small Group Personal Training Client Case Study

Large Group Personal Training – 3 Person Case Study
Example Smart Group Training Warm-up
Track 2:  Group Personal Training Business Development & Management
Plus, as an added BONUS, you get these Plug and Play Business Building Tools:
5 Different 14-21 Day Profit Producing Promos:
The 14 Day Inferno Promo
The 14 Day Super Start Fat Loss
21 Day Rapid Fat Loss Meal Plan
21 Day Rapid Fat Loss Program
No More Wimpy Fat Loss Program
Any one of these ready to use promos will earn you at least 5-10 times your investment in GTU!
The Complete 28 Day Challenge – Here are all the resources you'll get:
Promotional Flier
Comprehensive Marketing Plan
28 Day Meal Plan
Membership Form
Participant Final Offer
Ready To Use Autoresponders:
Front End Offer Autoresponder
Jump Start Nutrition Manual
New Lead Autoresponder
New Client Autoresponder
Ready To Use Autoresponders:
A Rebrandable Cookbook
Cookbook & Smoothie -Opt-In and Gift Sequence
New Client Gift Program
Smoothies 101
A Complete 14 Day Reactivation Campaign
A Complete Referral Contest
Referral Call Script
Referral Contest Call Script
Referral Contest Name Collection Sheets
Referral Contest Promotion Script
A Ready to Use Referral Program
Point of Sale Referral Script
Referral Prospect Call Script for 2 Week Trial
Any one of these Ready To Use Tools or Autoresponders could be worth THOUSANDS to your business.  Implement the complete collection and it could EASILY add TENS OF THOUSANDS to your bottom line…and they're all BONUSES when you invest in Group Training University!
To say Group Training University is LOADED WITH PROVEN & USEABLE CONTENT is an understatement! 
This is not a one-day or even a weekend course we're offering here.  You don't get a degree overnight, right?
Here's how you make Group Training University work for YOU if you're already a busy trainer working hard in the trenches:
1. Take a day this weekend to get through Track 1: Group Personal Training Program Design
a. Study it. Understand it. Decide how you're going to apply it to your existing business
2. Devote an hour each week to Track 2: Group Personal Training Business Development & Management
a. Learn the content
b. Apply it to your business
When you take this simple approach, these small, yet significant changes on a weekly basis will literally transform your business in a matter of six months.
If you have more time to study and implement (implementation is the key), you can double or triple your efforts to cut your time way down…
Would you be happy doubling your business in the next 3 – 6 months?  Of course you would!  That's EXACTLY what you will do when you apply what you learn in Group Training University.
How Much Does A Comprehensive University Worthy Program Like This Cost?
To be honest, this was a difficult program to price – there's just so much content. It really is like getting an MBA in Group Personal Training. So, we did some research on MBA programs and found that an online course could range in price from $7000 – $120,000. That's a pretty big range, but even at the low end, 7k is nothing to sneeze at, especially on a typical struggling personal trainer's income…
Knowing a thing or two about online sales, we came to the conclusion that Group Personal Training would be fairly priced and sell really well to high-quality personal trainers who truly strive to be the best for about $499.95. However, making it barely affordable isn't our style. At Fitness Consulting Group, like you, we also strive to be the best – we want to deliver products and programs great trainers like you can easily afford. That's why the Group Training University staff agreed to make it ONLY $399.95…
GET GROUP TRAINING UNIVERSITY TODAY FOR ONLY $399.95
We have no doubt that Group Training University will give you the edge you need to take your personal training business to the next level, 'WOW' your clients, blow away your competition, and create more financial & time freedom than you ever thought possible…
We look forward to teaching you everything we know about building a highly lucrative Group Personal Training business.
Make Today Your Best,
Ryan Ketchum
P.S. – To succeed in business you can't just keep up, you have to stay ahead of the curve.  Group Personal Training IS the future of personal training.  Group Training University will give you the knowledge, training and tools you need to succeed in this exciting & rewarding business model.
P.P.S. – Remember, we've hired the best of the best to coach you in Group Training University.  We're so confident in the curriculum, that we're willing to give you a 100% 365-Day Unconditional Money-Back Guarantee.  If you don't make at least 100 times your investment back in the next year, we  insist you ask for a full refund.  We guarantee you won't get that from any MBA program out there…